Broome's dinosaur tracks are Nationally Significant
The Dinosaur Coast Management Group will soon release the Dinosaur Coast National Heritage Management Plan for the Willie Creek to Crab Creek Intertidal zone.
It explains why this part of the Dinosaur Coast is so special and how, if we all work together, the National Heritage values of the Broome Sandstone and Ichnofossils (including dinosaur tracks) can be conserved and preserved while increased community and visitor interest is managed.
The Plan is now with the Steering Group for the agency/organisation endorsement and will be posted as soon as possible. In the meantime please read the summary documents.
Downloads
The Management Plan has been divided into 9 zones and here are the summaries for each (click to download):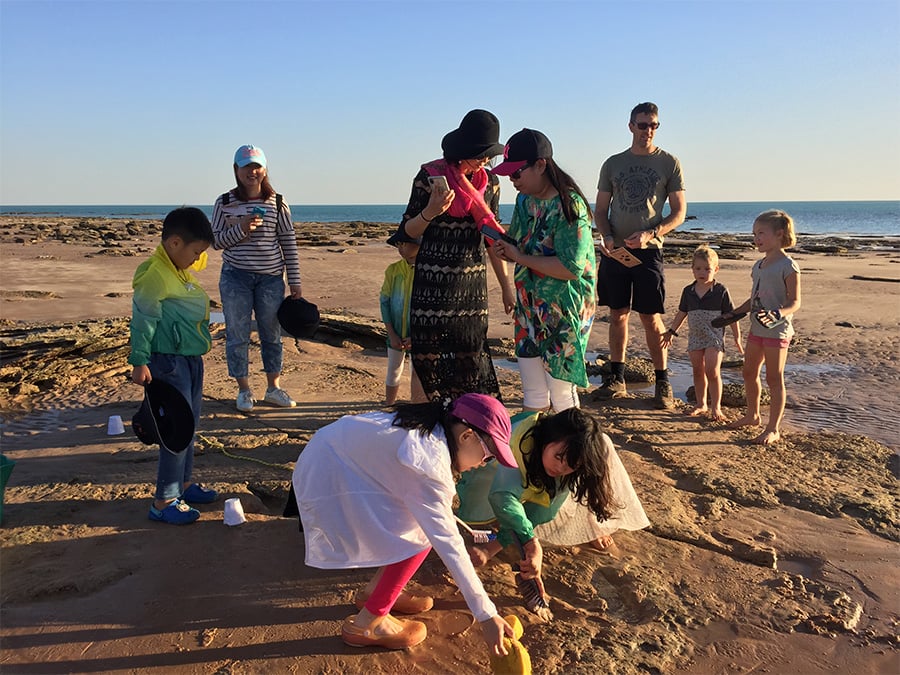 Questions?
The Steering Group, chaired by the Dinosaur Coast Management Group consists of representatives from the Shire of Broome, Department of Biodiversity, Conservation & Attractions (WA), Kimberley Port Authority, Yawuru Native Title Prescribed Body Corporate, Goolarabooloo Millibinyarri Indigenous Corporation, The Dino Lab of the University of Queensland and the Department of Climate Change Energy Environment and Water sits as an observer.
Major Sponsor
'This Project received grant funding from the Australian Government'
Updated 21 February 2023.