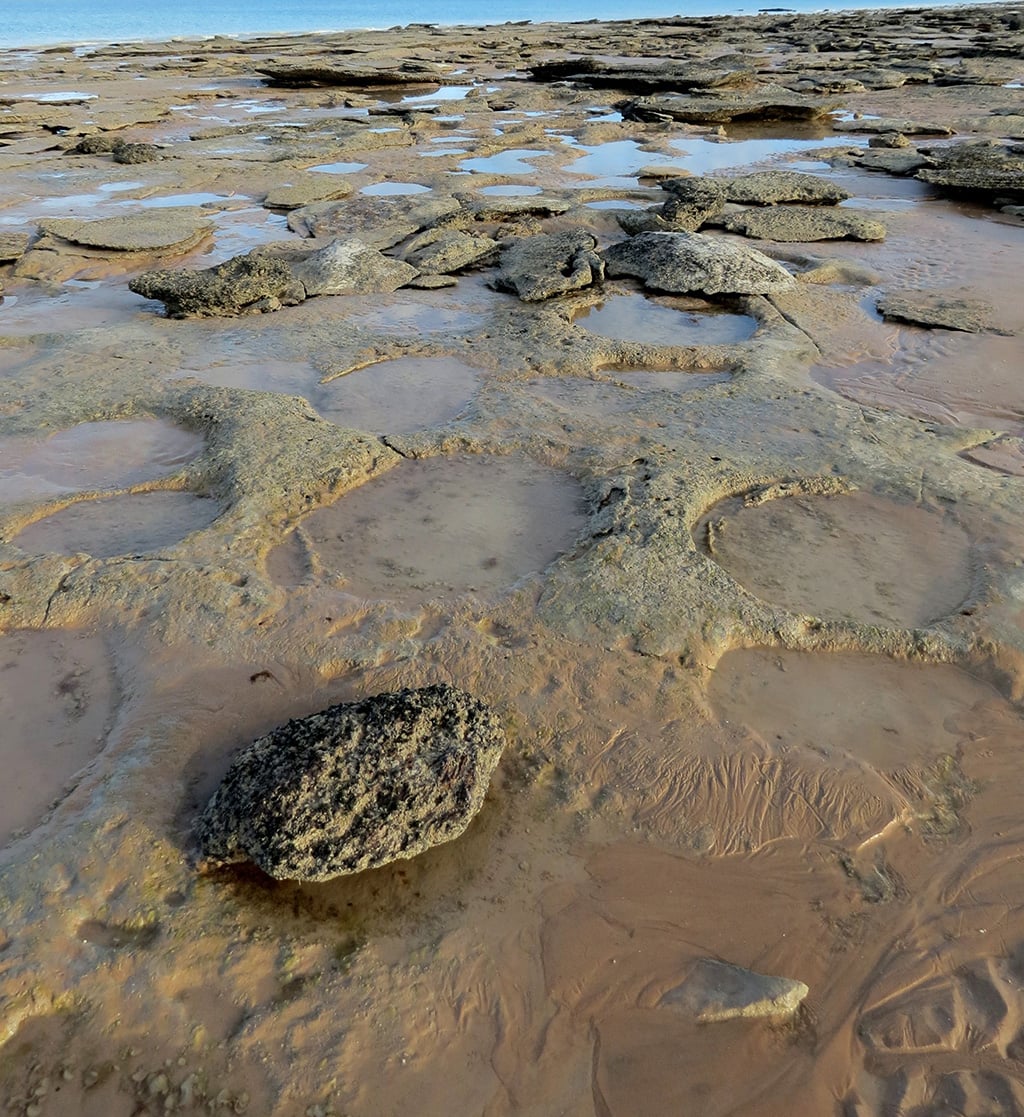 Broome's dinosaur tracks are Nationally Significant
The Dinosaur Coast Management Group is pleased to release the draft final Dinosaur Coast National Heritage Management Plan for the Willie Creek to Crab Creek Intertidal zone.
It explains why this part of the Dinosaur Coast is so special and how, if we all work together, the National Heritage values of the Broome Sandstone and Ichnofossils (including dinosaur tracks) can be conserved and preserved while increased community and visitor interest is managed.
Community Information Sessions
Community Information Sessions are going to be held in October (look for the DCMG flag).
20 October (Thursday) @ Broome Public Library 5.30–6.30pm
23 October (Sunday) @ Entrance Point 4.30–5.30pm on the beach near the western boat ramp.
25 October (Tuesday) @ Reddell Beach 4.30–5.30pm on the beach at the end of the access track from the second car park on Kavite Road (from Port Drive).
28 October (Friday) @ Cable Beach 4.30–5.30pm on the beach at the bottom of the steps north of Zanders.
29 October (Saturday) @ Broome Boulevard Shopping Centre 10am–1pm in front of Woolworths
Downloads
The Management Plan has been divided into 9 zones and here are the summaries for each (click to download):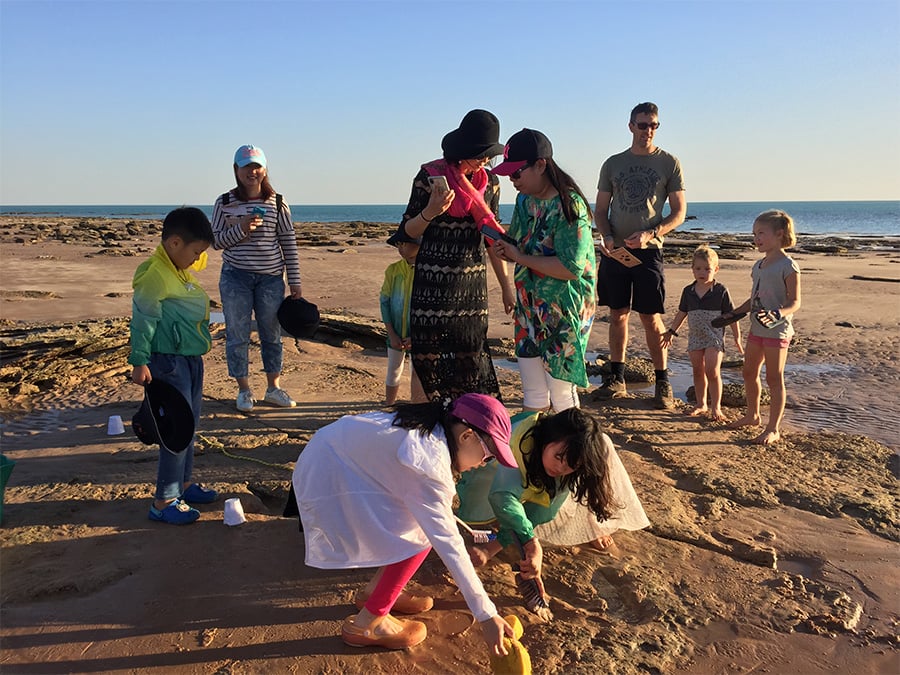 Where can I learn more?
Contact info@dinosaurcoast.org.au
DCMG thanks the Steering Group members who have been on this journey with us – Department of Biodiversity, Conservation and Attractions (WA), Department of Climate Change, Energy, the Environment and Water (Federal), Goolarabooloo Millibinyarri Indigenous Corporation, Kimberley Ports Authority, School of Biological Sciences University of Queensland, Shire of Broome and Yawuru Native Title Prescribed Body Corporate.
Major Sponsor
'This Project received grant funding from the Australian Government'
Updated 14 October 2022.